How Often Should My Eyes Be Seen?
Eye exams are a crucial part of maintaining healthy vision. We prefer to see our adult patients every 12-24 months, which ensures our team can stay on top of any ocular problems that may present themselves.
Eye care is as delicate and unique as your eyes; however, any special considerations mean we may need to see you more often. A visit with one of our skilled optometrists will result in a vision care plan tailored to your eye needs.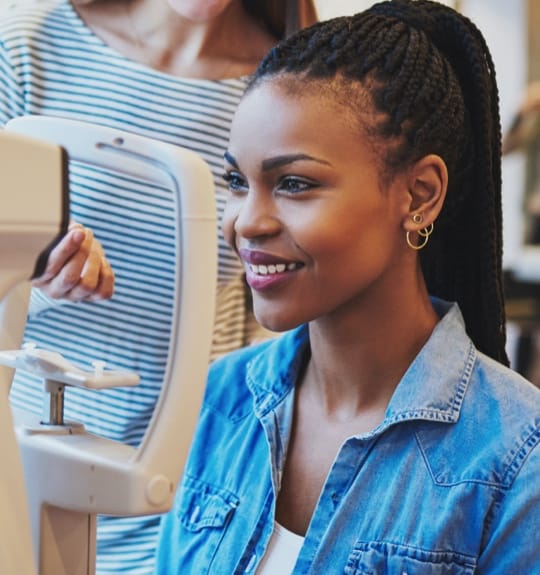 What To Expect at an Eye Exam
To begin your comprehensive eye exam, we'll start with a run-through of your medical history and a check-in about any visual concerns you may have. Please bring any prescription glasses or contact lenses you wear along to your appointment, so we can make sure they're the best option for you.
An additional part of the history we take may involve some questions about your lifestyle, activities, and work environment to assess any risk factors and eye needs.
Following that, our skilled team of optometrists will lead you through the exam, including tests for:
Once these and any other necessary tests are complete, your doctor will discuss their findings with you. Then the optometrist will recommend a treatment plan if anything in your vision needs correcting.
If you have any questions about the process, we are happy to answer them. Our passionate and knowledgeable team is dedicated to your eye care.
Come & See Us
Find us in the Malton neighbourhood's Westwood Square Shopping Centre, 10 minutes north of Pearson International Airport on Goreway Drive between Etude and Morning Star Drive, just off Highway 427 in Mississauga.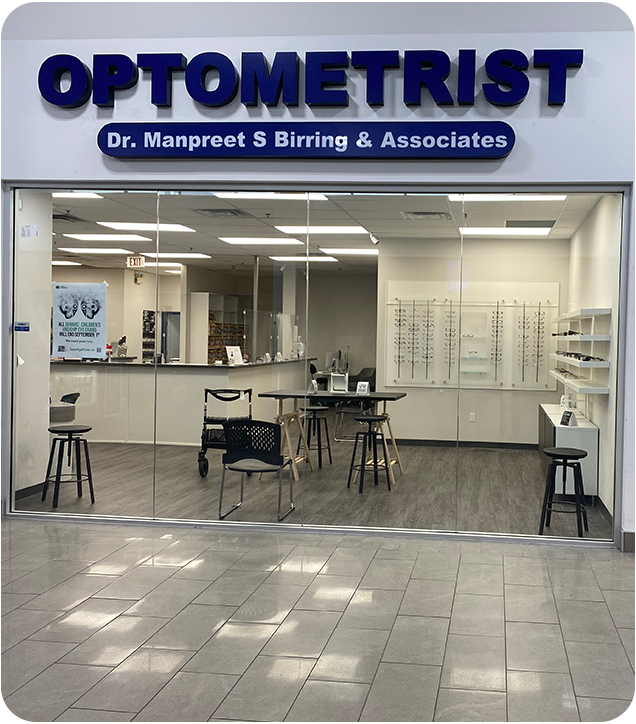 Our Address
46-7205 Goreway Drive

Mississauga

,

ON

L4T2T9
Contact Information
Hours of Operation
Monday

:

11:00 AM- 6:00 PM

Tuesday

:

11:00 AM- 6:00 PM

Wednesday

:

11:00 AM- 6:00 PM

Thursday

:

11:00 AM- 6:00 PM

Friday

:

11:00 AM- 6:00 PM

Saturday

:

11:00 AM – 4:00 PM

Sunday

:

Closed