Combat Dry Eye Disease To Keep Your Eyes Refreshed
We don't think of our eyes that often throughout the day–until there's a problem with them. If you've ever experienced the burning, itchy, uncomfortable sensation of dry eye, you'll know what we mean.
However, we can help manage your dry eye symptoms with personalized dry eye treatments in Mississauga. Book an appointment with Birring Eyecare to discuss your dry eye concerns.

What is Dry Eye?
Dry eye disease is exactly what the name suggests—when your eyes don't produce enough tears or produce poor quality tears, it leaves the surface of your eye with less lubrication than is needed.
Dry eye is fairly common in our country, affecting about 30% of Canadians.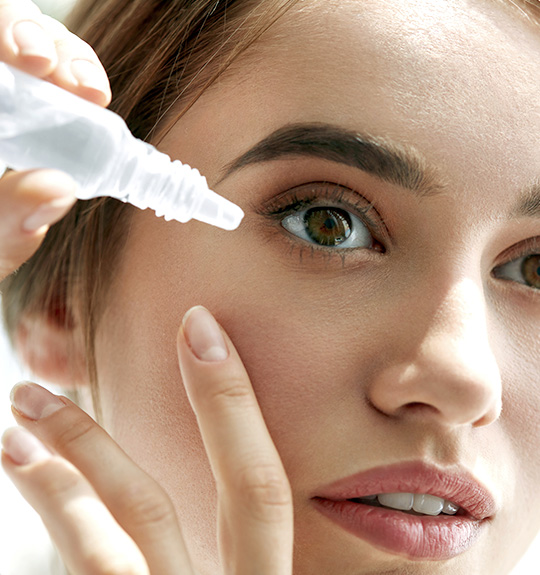 Understanding Your Tears
Your tears, and tear film, have a vital function besides expressing sadness or joy. The tears that are present all the time are called basal tears. They keep the surface of the eye clean, smooth, and protected. (Fun fact: those emotional tears have added hormones and proteins not found in basal tears.)
Your tear film has three layers:
An inner mucus layer that keeps the whole tear film fastened to the eye.
A watery middle layer (the thickest layer) keeps the eye hydrated, repels bacteria and protects the cornea.
An outer oily layer to keep the surface of the tear smooth for the eye to see through, and to prevent the other layers from evaporating.
Any disruption to your tears can throw the balance off, causing dry eye symptoms and discomfort.
Dry Eye Symptoms
The symptoms of dry eye disease are irritating and can interfere with your vision. They include:
A stinging, burning or scratchy sensation in your eyes.
Stringy mucus in or around your eyes.
Sensitivity to light.
Eye redness.
A sensation of having something in your eyes.
Difficulty wearing contact lenses.
Difficulty with nighttime driving.
Blurred vision or eye fatigue.
Some people are surprised to learn that a symptom of dry eye disease can be watery eyes. Excessive tearing may be a response to the irritation of dry eyes.
Dry Eye Treatments
Relief is readily available and comes in many forms. Get in touch with your neighbourhood ocular providers at Birring Eyecare to discover the right dry eye treatment for you.
Come & See Us
Find us in the Malton neighbourhood's Westwood Square Shopping Centre, 10 minutes north of Pearson International Airport on Goreway Drive between Etude and Morning Star Drive, just off Highway 427 in Mississauga.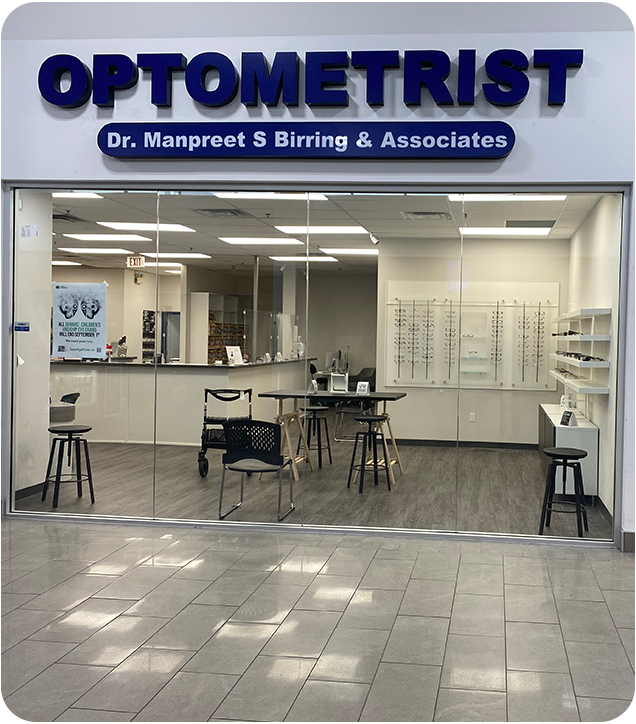 Our Address
46-7205 Goreway Drive

Mississauga

,

ON

L4T2T9
Contact Information
Hours of Operation
Monday

:

11:00 AM- 6:00 PM

Tuesday

:

11:00 AM- 6:00 PM

Wednesday

:

11:00 AM- 6:00 PM

Thursday

:

11:00 AM- 6:00 PM

Friday

:

11:00 AM- 6:00 PM

Saturday

:

11:00 AM – 4:00 PM

Sunday

:

Closed