Clear Vision, No Frames
If you're looking for convenient vision correction with no change to your appearance, contact lenses may be the answer. But wearing contact lenses isn't as simple as transferring your regular prescription to a set of contacts. These lenses require specific tests during your eye exam.
At Birring Eyecare, we can assess your eyes to find the right type of contacts and make sure you're happy with the fit. Let us discover the right contact lens for you.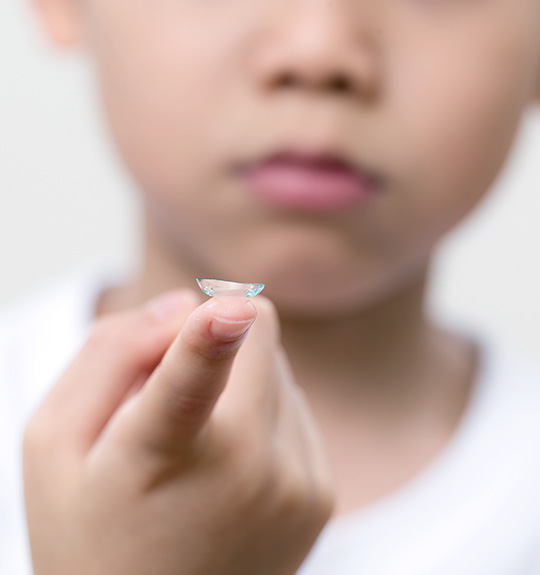 Measurements
Since contact lenses sit directly on the eye, and no eyes are precisely the same, we need to take some measurements to make sure we have the right contacts for you.
At Birring Eyecare, we use the Oculus 5M Keratograph for detailed corneal topography, a non-invasive way to make a detailed 3D map of the eye. This allows for a comprehensive evaluation of your corneal health, where your contacts will likely rest while wearing them.
The Oculus 5M Keratograph also offers easy tear film evaluation. This is useful for contact lens exams and in determining how to treat dry eye disease. Your tears, made up of three layers, need to keep your eyes moist enough to support contacts.
Iris and pupil measurements determine the appropriate size of your contact lens. These measurements are crucial for both fit and look, especially if you're interested in coloured contact lenses.
Fittings
Before sending you home with brand new contact lenses, we want to test that they're comfortable. The fitting portion of the exam involves making sure you can insert and remove your contact lenses on your own.
We will also test different types and brands of contact lenses to see which offer the best fit. We may schedule a follow-up appointment to keep up on how your new contact lenses work for you.
Your Contact Lens Prescription
Your contact lens prescription will look a little different than your glasses prescription. It includes:
The brand of the contact lenses that best fit.
The curvature of the optical zone of the lenses (called the base curve, or BC).
The diameter of the lenses.
An expiration date for purchasing replacement lenses.
Types of Contacts
Different contact lenses suit different needs. We offer multiple contact lens brands, and different types of lenses for different eye conditions, such as:
Contact Lens Care
Keeping your contacts clean keeps them safe for your eyes. Our optometrists will give you specific instructions for contact lens care, but the basics include:
Always wash your hands with soap and water before handling your contacts.
Only use the correct solution to store and clean your lenses. NEVER use saliva or water on your lenses.
Don't sleep in your lenses unless they are designed for it.
Only wear your contacts for the amount of time specified by your optometrist.
If you have any questions about contact care or your contact lenses, let us know! We're here to keep your vision healthy.
Come & See Us
Find us in the Malton neighbourhood's Westwood Square Shopping Centre, 10 minutes north of Pearson International Airport on Goreway Drive between Etude and Morning Star Drive, just off Highway 427 in Mississauga.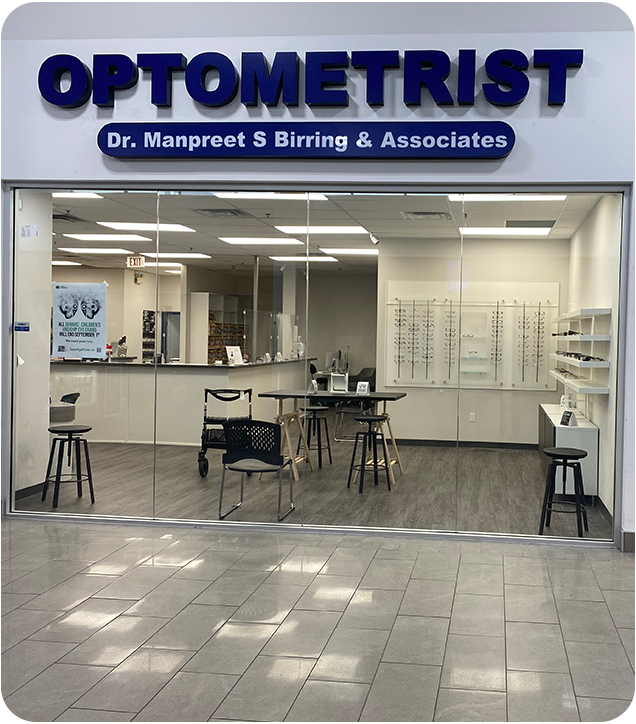 Our Address
46-7205 Goreway Drive

Mississauga

,

ON

L4T2T9
Contact Information
Hours of Operation
Monday

:

11:00 AM- 6:00 PM

Tuesday

:

11:00 AM- 6:00 PM

Wednesday

:

11:00 AM- 6:00 PM

Thursday

:

11:00 AM- 6:00 PM

Friday

:

11:00 AM- 6:00 PM

Saturday

:

11:00 AM – 4:00 PM

Sunday

:

Closed